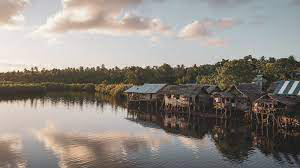 Dr. Francisco Rivera, IV
Philippines
The project aims to link the dermatological needs of communities in geographically isolated and disadvantaged areas with dermatological health experts located in Rizal Medical Skin cancer Teledermatology Unit.
The Unit provides advice on how to manage skin conditions. Aside from the tele-consult, local doctors and health care providers learned from tele-education.
The project started in 2017 and more than 7,400 patients have been helped.
With the award, the applicant would like to extend the teledermatology network and involve local doctors and healthcare workers in other isolated and disadvantaged areas of the Philippines, by providing education, access to treatment, medication and technological equipment for communication and education (mobile phone, internet connection).
[Photo by Jeremy Perret on Unsplash]