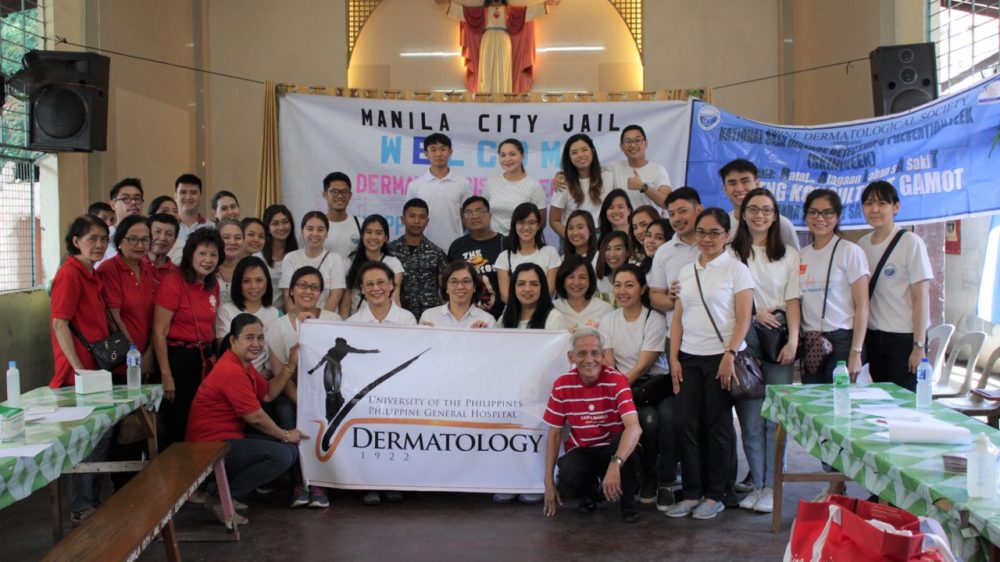 Dr. Francisca DC. Roa
Philippines
The project is an annual one-day medical clinic in dermatology for the inmates of the Manila City Jails. The project is part of the Skin Week initiative of the Philippines Dermatological Society and is undertaken with the support of a charitable organization (Caritas Manila). The main goal is to address common dermatological problems experienced by the inmates and to provide preventive measures to decrease the number of contagious skin ailments among prisoners.
A free consultation and medication are provided to the inmates. The dermatological conditions treated are mainly infectious by nature: dermatophytosis, yeast infections, and scabies among others.
The prison population is generally invisible to the public and this initiative is a positive step towards better skin health for all.
From the beginning of the project in 2010, more than 1 500 inmates of 3 jails in Manila have been treated.
The next step is to establish a formal partnership between the University of the Philippines – Philippine General Hospital Section of Dermatology and the Bureau of Jail Management and Penology, in order to consolidate the work undertaken within the Manila City Jail. The grant will be used to secure the supply of medicine and personal hygiene kits for the inmates. Educational material will be created on skin health and hygiene and how to prevent bacterial and fungal skin diseases. The educational program will be standardized so it can be rolled out across the other jails in the country.
[Picture: Philippines Dermatological Society]