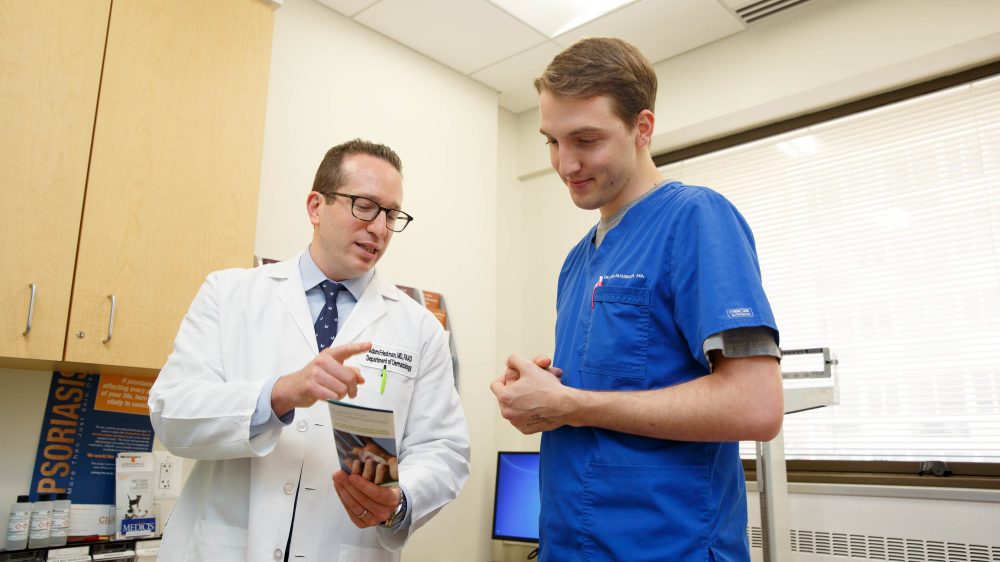 Prof. Adam Friedman
United States
Supportive oncodermatology is a collaborative link between the two disciplines of oncology and dermatology that aims to address the dermatological problems associated with cancer treatment.
In collaboration with the GW Cancer Center, the applicant launched the oncodermatology program; a monthly clinic which welcomes 20 patients per session (from Washington DC area). The clinic supports patient during their cancer treatment to prevent and alleviate common side effects such as hair loss, skin rashes, skin infections, brittle nails and dry skin.
The initiative helps treat the side effects of cancer. It helps patients improve their self-esteem and quality of life during and after aggressive treatments.
Since the beginning of the Supportive Oncodermatology Clinic in May 2017, around 200 patients have benefited from the program.
With the grant, the applicant would like to develop this project, his intention is to prepare a web-based video series in order to enable the broad dissemination of this skin-care program.
[Photo credit: Logan Werlinger/ GW Today]